Private Event Rentals
5:29 PM
PRIVATE EVENT RENTALS
QUICK LINKS:
What do private event rentals cost?
Is my date open?
How do I apply?
Business meetings/conferences on weekdays
Private Event Rentals at the Ballroom
When looking for event rentals in the Baltimore-Washington, DC area, look no further than Hollywood Ballroom Dance Center (HBDC).
With the spacious appearance and feel of HBDC, which has one of the largest dance floors in the Baltimore-Washington area, Hollywood Ballroom Dance Center is ideally suited for large and small private events. Our staff will work with you to fashion the event of your dreams.
—
Visit our Gallery of Ballroom Photos

 The Ballroom during a dance lesson.
Hollywood Ballroom Dance Center is a versatile space that can be transformed for any kind of gathering, especially where there's dancing:
Weddings
Quinceañeras
Bar/bat mitzvahs
Birthday parties
Anniversary celebrations
Awards banquets
Corporate team-building events
Features of the Ballroom include:
7,200 square feet of maple floating dance floor
Spacious seating for up to 600 guests
Hollywood Ballroom can provide seating for up to 300 guests. If needed, additional seating is available at $2.00 per guest.
Kitchen for warming and cooling (not cooking), ice maker, walk-in refrigerator, commercial freezer, and serving bar
Capacity for outside audio-visual equipment, stages, and platforms
Experienced staff available for welcoming and registration, DJ, service counter, and security.
Our facility is also handicapped-accessible and has plenty of free parking.
The Ballroom is Versatile
The Ballroom can be arranged to have an intimate feel for a small group. It can also accommodate up to 600 seated guests. How much space do you need for the event you are planning?  See our planning guidelines.

The Studio
When you rent our large, 7,200 square foot main Ballroom, a smaller room, the Studio, is also included.  The Studio is about 750 square feet, has mirrors along one wall, and is adjacent to and connects with the main Ballroom. The Studio is not available for separate rental.
Catering and Outside Resources
Hollywood Ballroom Dance Center will work with the caterers and vendors you select, having worked with many in the area. We have a Beer, Wine, and Spirits license and we offer the convenience of purchasing your beer, wine, and spirits directly from us as per Montgomery County Department of Liquor Control requirements. In keeping with the Rules and Regulations of the Board of License Commissioners of Montgomery County, the Ballroom is not permitted to allow renters to bring in their own beer, wine or spirits.
Photos of the Ballroom Space
Visit our RENTAL PHOTO GALLERY for a glimpse of what the Ballroom has to offer.

The Fine Print
Isn't there always? Hollywood Ballroom is available to rent only on Saturday evenings (social events) and during weekdays for professional meetings. Because of prior contractual agreements, Fridays and Sundays are not available for private events, as public dances are held then. Weekday evenings are reserved for dance instruction.
FREQUENTLY ASKED QUESTIONS
*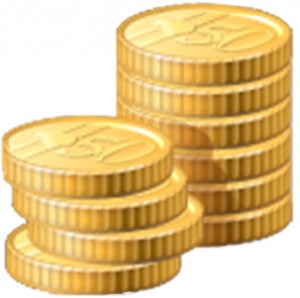 Go to our RENTAL RATES PAGE to see the current rental rates. Rental fees vary according to the day of the week, duration of your event, staff required and other factors. As there are many variables in determining the rental fees, more precise figures can be given only after we have more information about your rental needs. After you have seen our general rates, please return to this page to fill out a rental application form (below) and we will get back to you shortly with a precise rental fee for your particular event. View RENTAL RATES PAGE .
*
HOW MANY HOURS are included in the rental fee?
The Ballroom is rented in a six hour block of time from 6 p.m. to midnight. Rehearsal time, practice time and additional event time are available for additional fees.


HAS MY DATE ALREADY BEEN TAKEN?
Click to SEE THE DATES that the Ballroom has already been rented or is otherwise unavailable.
I'M HAVING A WEDDING; is this where I apply?
If you are renting the Ballroom for your wedding ceremony and/or reception, please continue in the Weddings page.
*
CAN I APPLY NOW?
 Yes, you can.  Simply click for the Rental Application Form.  Fill it out online and submit it online when you're done.  It's that simple.
Click for our Rental Application Form.  That will start the reservation process. After we receive the filled out application, we will get back to you shortly with specific pricing and details for your event.
*
For a general idea of rental fees, please see our rental rates.
For business events during normal working hours, see info for conferences/business meetings.