ABOUT US
Welcome to the Hollywood Ballroom Dance Center!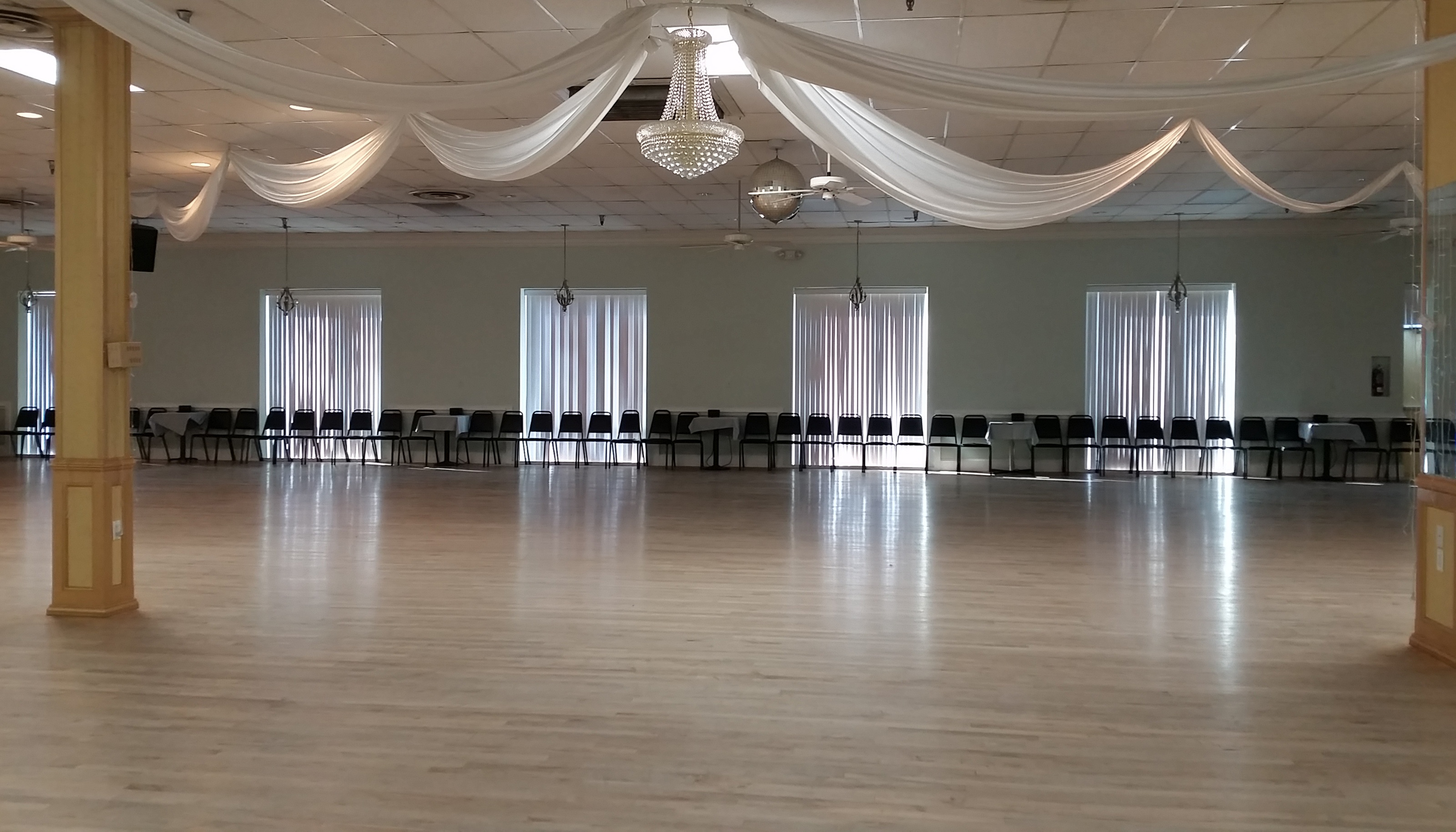 Quick Links
View Maps and Directions  •  Send Us a Message • Join Our Mailing List • Follow Us on Facebook

Hollywood Ballroom is one of the Baltimore-Washington area's largest and most versatile ballroom dance venues.  It has an authentic floating dance floor for maximum dancing comfort, and it offers a variety of dances and lessons throughout the week and all year around. We are conveniently located on the Baltimore Washington corridor directly off of Rt. 29, in the suburbs of Montgomery County, and it's just a short drive to Howard County and Baltimore.
Our Ballrooms
The main ballroom is about 6,400 square feet and is usually arranged with seating around the perimeter to allow a generous space for dancing.  We are proud of our state-of-the art, 4-inch thick, floating solid-maple floor. Sometimes called a sprung floor, a floating floor absorbs shocks, giving it a softer feel for dancing. These floors are also known to reduce injuries and minimize fatigue.
The smaller ballroom, the Studio, is about 750 square feet and has a mirrored wall.  It is connected to the main ballroom and is perfect for more intimate events and celebrations. View photos.
Our History
The dance hall at 2126 Industrial Parkway in Silver Spring, Maryland, first opened in 1991. Hollywood Ballroom Dance Center now occupies the space, and under the dynamic direction of its owner and managers, the Ballroom enjoys a large following of devoted dancers.
The original owner, Bobbie Fries, passed away June 16, 2020.
Meet the Instructors
We are proud of our friendly and highly qualified dance instructors, who have extensive expertise in:
Competitive dancing, both amateur and professional
International Standard and Latin styles
American Smooth and Rhythm styles
Country Western dances
Swing dances
Hustle/Club dances
Pre-bronze, bronze, silver and gold and open levels and syllabus figures
Our instructors are encouraging and patient in their approach to helping students achieve their dancing goals. Their qualifications can be found on our Instructors page.

Our Dancers
Beginning, intermediate and advanced. Singles, couples and groups. Dancers of every generation. Lovers of varied styles of music and dance. These are the dancers of Hollywood Ballroom.