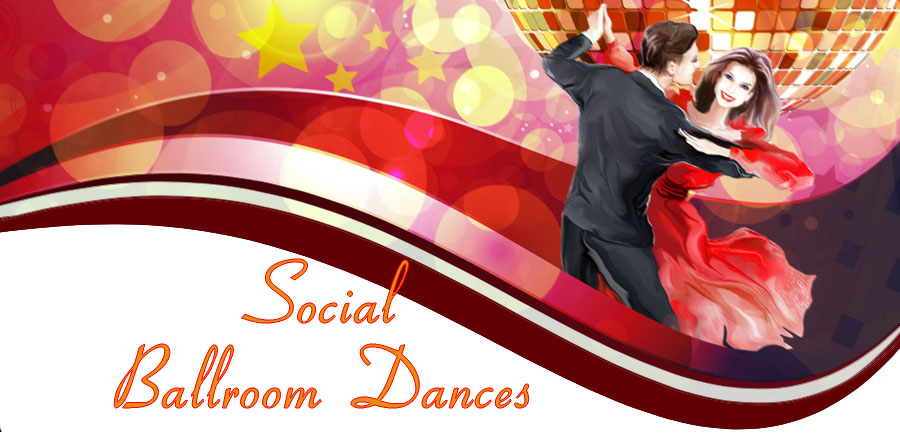 THE LEGENDARY SOCIAL BALLROOM DANCES
at Hollywood Ballroom Dance Center
THE SUNDAY NIGHT SOCIAL BALLROOM DANCE
7 to 8 pm – Lessons (included with paid admission to the dance)
8 to 11:30 pm – Ballroom Dancing
$16 ($11 students with full-time ID)
THE THURSDAY AFTERNOON TEA DANCE
12:30 to 3:30 pm
Ballroom dancing on an uncrowded, spacious floor
No lesson is involved
Refreshments served
Only $8
THE WEDNESDAY NIGHT BALLROOM DANCE
8:00-8:30 pm Step of the Evening
8:30-10:30 pm Social Ballroom Dance
Admission $10
OTHER BALLROOM DANCES 
Other  social ballroom  dances are scheduled as the calendar permits,
especially on Friday and Saturday nights.
Please check the calendar for dates and details of any extra dances.
 

♦
GENERAL INFORMATION
You do not need to have dance experience to join in the fun of a social dance.
There are new dancers and very experienced dancers all sharing the floor.
Attire is comfortably dressy.  (Ties are not required. T-shirts are discouraged.)
No partner is required.
Singles, couples and groups are always welcome.
 ♦
For social ballroom dances on other days or at other times,
for special event ballroom dances,
for social dances scheduled with other lessons or other programs,
and for West Coast Swing and Latin Night social dances,
please check the calendar or the web posts for details.
See more information about Lessons before Dances